A location-based collaborative iOS jukebox app I co-created with friends.


Anthm (later known as Jukio) was a free location-based social playlist app for iOS I co-created and launched in 2012.
Basically, Anthm was a social jukebox in your hands. Simply connect your iPhone or iPod Touch to your speakers, then create a location-based Anthm Party. Other Anthm users in your location could join your Party to request and vote on the music that was played. Easy peasy, and totally free.
The music came from the Party host's Spotify or Rdio account, so guests could choose from over 18 million songs available from those services. We felt simplicity was key, so guests weren't required to sign in to either service to join an Anthm party - anyone could join the fun.
The inspiration for Anthm came when some friends and I were at a pub one night and the bartenders were playing music no one was really enjoying. Everyone in the pub had smartphones, so why couldn't we collectively be in control of the music? We ran with the idea, and a few months later Anthm was born.
Our launch went even better than we had hoped. We were featured on TechCrunch, Uncrate, Swiss Miss, and BBC Radio to name a few, and won 1 of 10 international spots at Jason Calacanis' LAUNCH conference in San Francisco, where we presented Anthm to peers and potential investors. We even got Shimon Peres, former president of Israel to put some headphones on and take Anthm for a spin.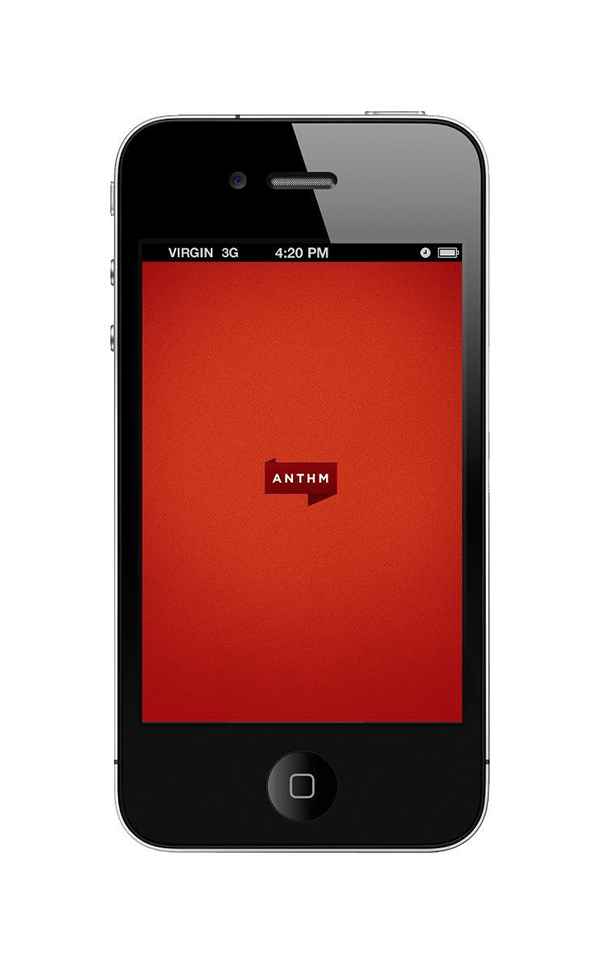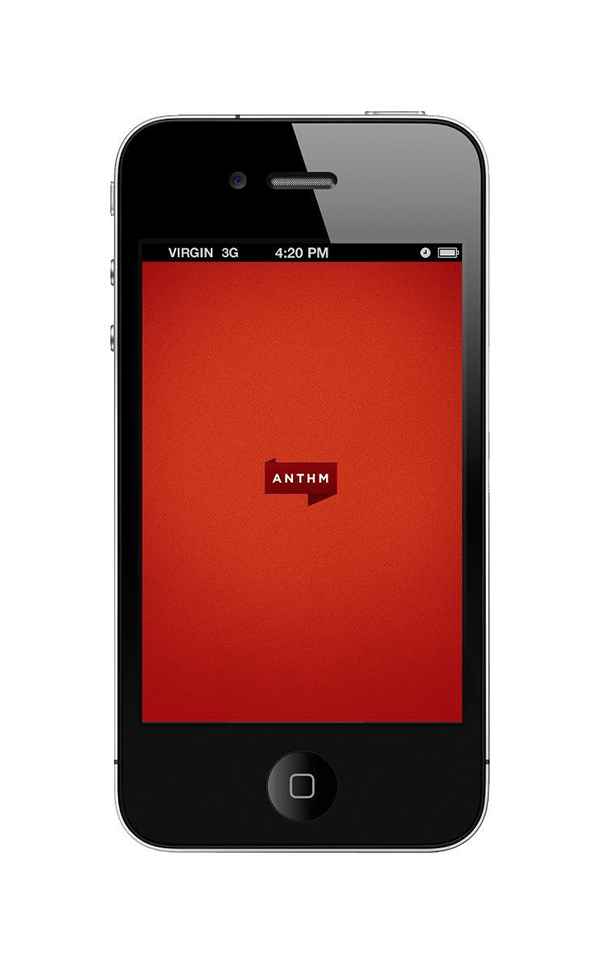 Anthm promo video I designed & animated.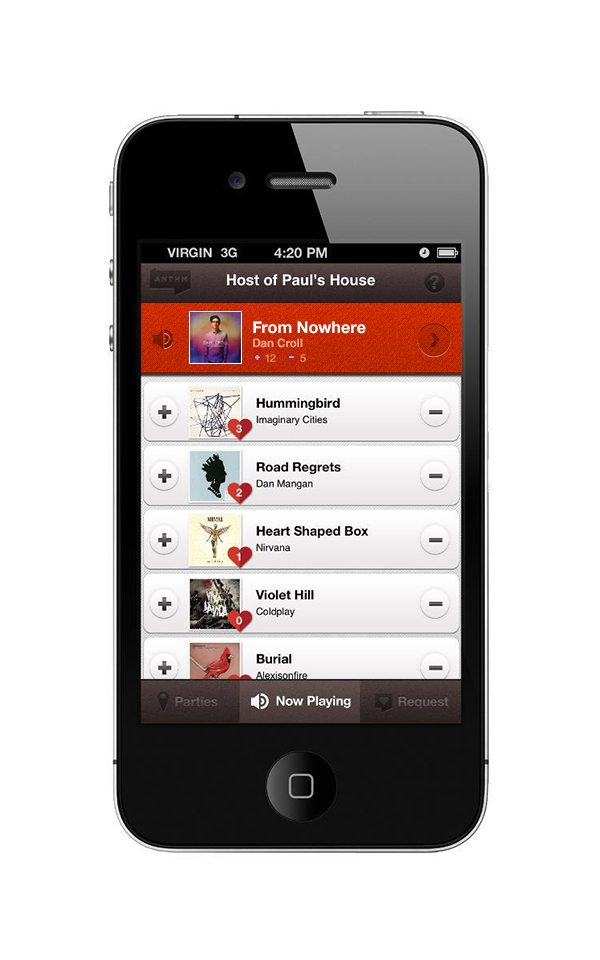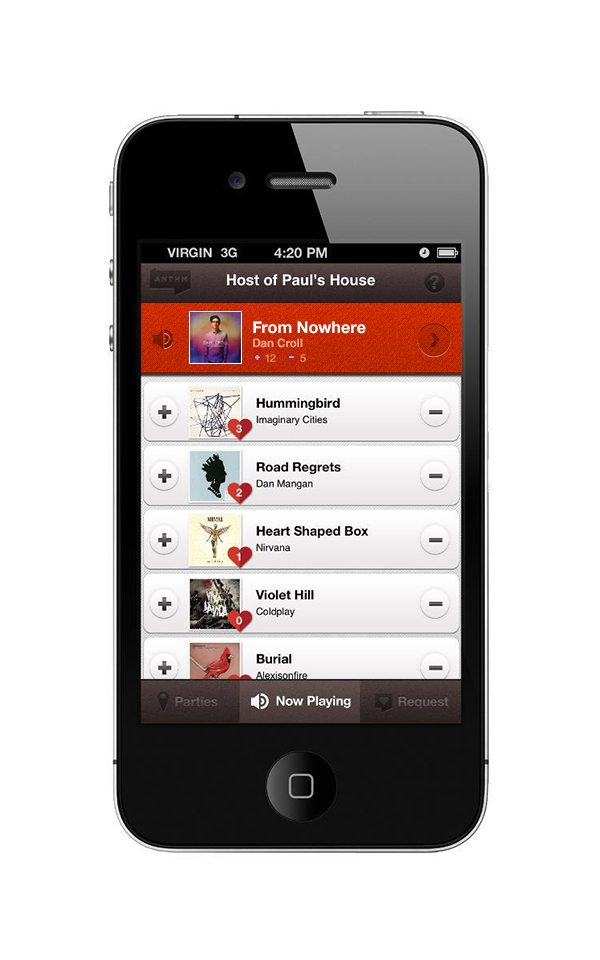 CREDITS
Paul Beaudry
Ty Johnston
Ben Myers
Paul Thorsteinson